Parlay Entertainment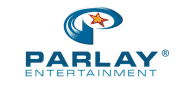 Having been in the online casino business since 1996, Parlay Entertainment may be considered one of the old-timers of this ever growing industry. With offices in Canada and Barbados, Parlay Entertainment is publicly traded on the TSX Venture Exchange. They have been movers and shakers in the up and coming Bingo market; they also create and market numerous more traditional casino games and poker platforms creating a terrific sense of diversity for players in their casinos. With a sterling management team, Parlay Entertainment has been able to come through numerous economic challenges relatively unscathed, and they are just as strong now as they have ever been.
The Casinos
Parlay Entertainment casinos vary widely in their presentation and their themes, but they all simulate their brick-and-mortar counterparts with uncanny verisimilitude. Parlay Entertainment casinos are truly immersive, and they stand apart from their competitors with the incredible graphics, sound and play interaction.
Parlay, like all the top casino platform creators, submits their products t independent third party auditors on a regular basis, ensuring that the software is totally random and secure for fair gaming.
Parlay's signature game is Bingo, and they offer the most exciting Bingo options on the market. Thrilling ball bingo and bingo tournaments where players compete for fantastic prizes are commonplace. And the Bingo rooms are not just filled with number announcements - there is constant chatter between players too, again simulating the social interaction of real Bingo rooms.
While Parlay's signature game may be Bingo, they power several casinos that do not focus on that game. First class slots, blackjack, craps and roulette are in Parlay's huge stable, as is a fantastic poker room offering tournament play.
In order to get people into their stellar Bingo rooms and other casino offerings, Parlay Entertainment offers great bonuses. Every Parlay casino offers a bonus of some type - most processed immediately. Parlay also offers detailed play tracking features, allowing players to view their play, the amounts bid, won and lost, and what games have treated them the best.
Parlay Entertainment Casinos
A Sterling Reputation
Like the other publicly traded casino companies, Parlay is answerable not only to players but also to shareholders. As a result, they are doubly driven to maintain superb quality and to constantly be on the cutting edge of the online casino business.
Parlay's Bingo platform is the best in the industry, claiming many firsts. Additionally, true-to-life sounds and images which create a truly immersive experience while players sit in the comfort of their own homes is an earmark of the Parlay casinos.
Bingo aside, players are offered over fifty gaming options in Parlay Entertainment's stable of games. Roulette and blackjack to video poker and an ever growing variety of Parlay Entertainment slot machines provide entertainments for every gambler's taste.
On the cutting edge of gaming, Parlay is tapping into the wireless gaming market, making the Blackberry and the iPhone the newest gaming modules for the player on the go. Right now, eighteen Las Vegas style games are available to handheld devices, and that number is sure to grow.
Payments and Cash-outs
With stellar payout percentages, many averaging 98% to 99%, high payout rates are inevitable. This results in every dollar buying more play time in Parlay Entertainment casinos.
As with all the top casinos, personal information security is of the highest importance. Players may withdraw funds with a simple email interaction. Payouts are fairly quick, depending upon the specific payment process selected.
Conclusion
Realistic gaming, exciting gaming options and a legendary Bingo room make Parlay Entertainment casinos significant players in the online casino market. Bingo fans must absolutely not miss the Bingo rooms at Parlay casinos, and for those who think that Bingo is a slow-moving game for the old-timers, they need to take a look at the game the way Parlay presents it. With their years of experience behind them and their eye on the future of online gaming, Parlay is a company that will be sculpting the future of online casinos for years to come.